Trick or Treat Pumpkin Jar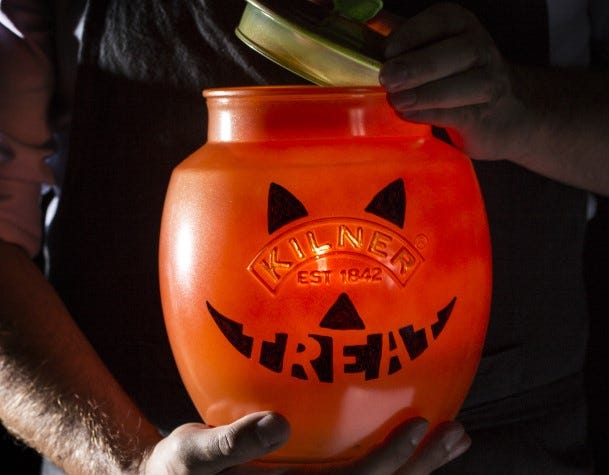 With a bit of creativity, a Kilner® Push Top Jar can be transformed into a pumpkin like treat jar, ideal for storing sweets for trick or treaters!

You will need:
Step 1
Remove the lid from a Kilner® Universal Push Top Jar and put to one side.

Step 2
Place the jar on a piece of newspaper in a well ventilated area, then, using the orange spray paint, lightly coat the outside of the jar. Leave to dry for an hour before spraying another coat of paint. Once the jar is covered with an even amount of paint, leave it to dry for around 4 hours or ideally overnight.

Step 3
Repeat the painting process on the lid of the jar using the green spray paint.

Step 4
Use a pencil to mark out your pumpkin design before colouring it in using a black permanent marker pen.

Step 5
Place your Halloween treats or LED candle in the jar before replacing the lid.
Shop the Essentials