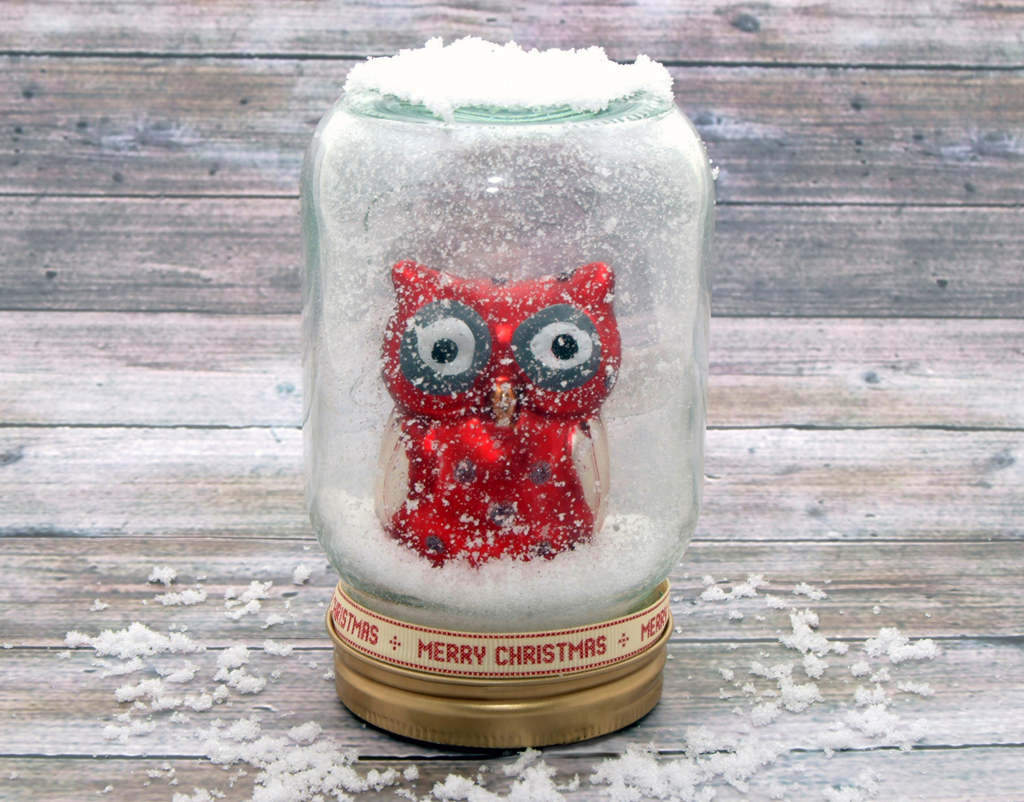 Christmas is an expensive time of year so rather than spend a small fortune on Christmas decorations why not have a go at creating your own! This festive snow globe is easy to make yet looks great and can also be given as a gift.
You will need:
A Kilner® Preserve Jar (we used the 0.5 litre)
A Christmas figurine (try to use plastic or ceramic figures as metal will rust)
Glitter or fake snow
500ml baby oil
Adhesive sealant
Step 1
Remove the lid from the jar and turn upside down. Apply adhesive sealant to the bottom of the figurine and press it down onto the lid. Hold it in place for a few seconds until it is stuck firmly in place. Leave to dry for a couple of hours.

Step 2
Tip the glitter or fake snow into the jar, its up to you how much you want to use. Pour the baby oil into the jar and keep going until it reaches the top.

Step 3
Place the lid back onto the top of the jar and tighten. Turn the jar upside down and watch the snow fall!
Shop the Essentials