Garlic, Basil & Oregano Butter
Ingredients
150g unsalted butter
3 cloves of garlic, grated
1 teaspoon of Basil (this can be fresh or dried)
1 teaspoon of Oregano (this can be fresh or dried)
Method
Make sure your butter is at room temperature and free from excess buttermilk.
Place your butter in a bowl and add in the grated garlic, basil and oregano and mix thoroughly.
Shape the butter into a rectangular block using your Kilner Butter Paddles.
Your butter is ready to be served. Melt over pasta for a quick and easy meal or stir into tomato based sauces for extra taste.
Homemade butter can be covered with wax paper and stored in the fridge for up to a week.
Take a look at our instructional video showing how to use the Kilner® Butter Churner.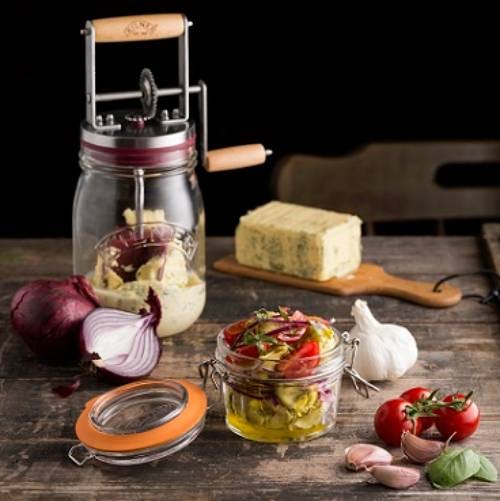 Download Recipe PDF