Commercial - Catering, Horeca and B2B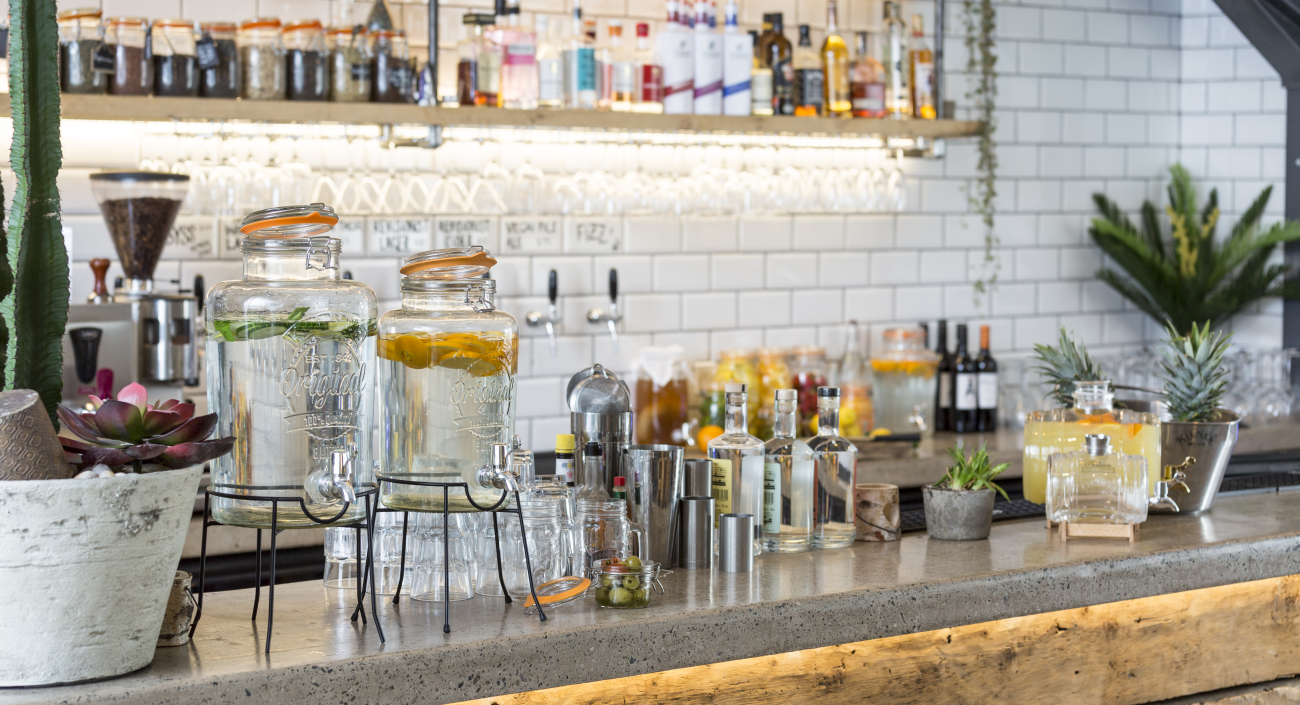 At Kilner® we cater for all types of commercial customer needs. Our customers have many different businesses including cafes, bars, restaurants, gyms, spas, B&B's and of course unique event venues and specialised business to business food manufacturers. Our wide range of jars are perfect for the commercial environment.
Our quality guarantee is based on our pure glass products which come with airtight vacuum seals, food grade rubber and quality stainless steel rust resistant clips which will keep drinks and food stuffs fresher for longer.
Product designed for the commercial environment.
Storage Jars with Dispenser Tap
These 5 or 8 litre jars have a large capacity for storing, preserving and keeping drinks fresh. The nature of the jar means you can create delicious premade beverages for large groups of people and infuse them with a variety of flavours up to 48 hours in advance. The unique seal and vacuum system means that drinks keep the smell, colour and taste of the original date of preparation.
The clever dispensing tap makes serving easy as you can make up large quantities and encourage your customers to self-serve at a breakfast station or bar area, all can be made in advance freeing up your staff time to serve more customers.
Independent Testing
The Rayware Group has undertaken tests with the respected Independent test house, Campden B.R.I. to demonstrate and document the preserving qualities of our Kilner® Preserving Drinks Dispensers. The Sensory tests (Appearance / Odour / Flavour / Texture) which were conducted in July 2018 in ambient conditions demonstrated that drinks stored in Kilner® Preserving Drinks Dispensers with the lid clipped shut for periods of 72 / 96 hours were classified as 'Excellent / Very Good Quality' whereas liquids which were not stored in these conditions were seen to deteriorate significantly.
Quality fitments on our ranges:
High quality stainless steel clips that are easily removable, rust resistant and robust.

Durable seals create an airtight vacuum for extended freshness (replacements are available to purchase separately for select products).

Dispensing tap to taste the progress of the infusion and test for strength of flavour, the longer you infuse, the stronger the taste.

Ice tea, iced coffee, infused fruit mocktails, punches and fat burning infused waters are perfect for these units.
Our jars allow large scale production and testing/tasting for those customers who produce large batches of fermented food or drinks such as kombucha, pickles and kefir.
We also offer replacement seals, lids, rings and taps for most jars so your ongoing batch needs can be catered for.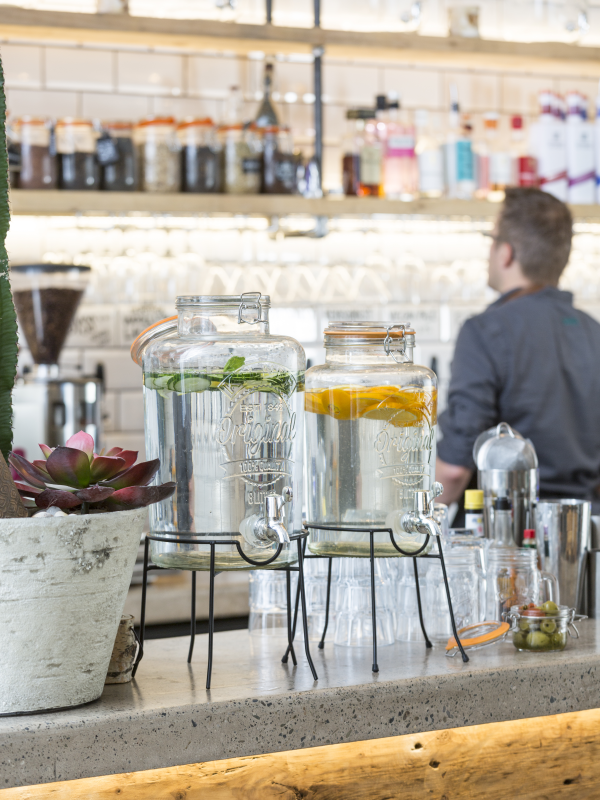 Bottles and Jars 3 litre and below
With a huge range of products from Clip Top Jars to Screw Top Bottles, we have a variety of items available to help your food business thrive.
Our glass jars and bottles are a versatile and economical method of serving and storing food and drink in an environmentally friendly way. Our Made in England Kilner® range uses up to 35% recycled glass during production and can be further upcycled and reused by your consumers, a point particularly relevant for younger consumers who actively seek brands with environmental provenance.
All jars go through a rigorous process of laser evaluation and individual testing to make sure they can withstand the rigours of batch production.
The versatile nature of our products makes them particularly ideal for food packers and fillers of jams, chutneys, pickles and sauces. Cafes and restaurants over the UK and Ireland use our Kilner® Jars for decanting smaller individual sized portions. Many restaurants and bars use our Kilner® items for storing and keeping their ingredients dry, fresh and ultimately preserved saving taste and cost; two essential parts of running any efficient food service business.
In addition we offer replacement seals, rings and lids for products 3 litre and below.
Contact Us
A large selection of other Kilner® products are available from our commercial catalogue. Contact our friendly Sales team today to discuss your requirements on 0151 486 1888 or if you have specific business needs please contact Vicky Scahill vickys@rayware.co.uk. Or visit our trade/wholesale website www.rayware.co.uk